CrossFit Ballwin – CrossFit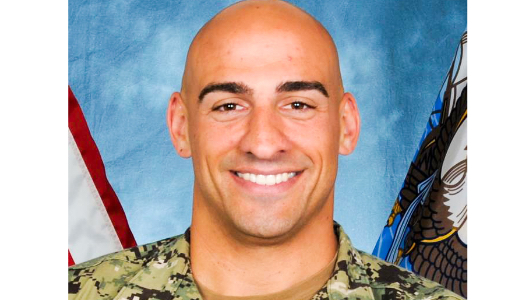 Chief Petty Officer Christian Michael Pike
Warm-up
25/20 Cal Bike
3 Rds; 5-10-15 Reps

Air Squat

Pass Throughs

Sit-Ups

Push-Ups

**Dynamic Mobility
Metcon
Movement Specific:

Review Movement Standards & Practice Reps at Each
Strategy:

*Don't come out of the gate & hit all 20 reps of Thrusters, this will set you up for the struggle bus on strict movements. A scalable option is to perform kipping movements. If you're not proficient with HSPU, scale appropriately so that you can still gain skill.

*The Bear Crawls are underestimated in this workout, so pick a distance & shake out the arms. Keep from going to failure.

*Look for this with Rx & Scale options to take roughly 35-45 minutes. Ensure proper hydration & carbohydrate intake.
Pike (Time)
5 Rounds for time of:

20 Thrusters, 75#

10 Strict Ring Dips

20 Push-ups

10 Strict Handstand Push-ups

50m Bear Crawl
In honor of U.S. Navy Chief Petty Officer Christian Michael Pike, of Peoria, Arizona
To learn more about Pike click here