CrossFit Ballwin – CrossFit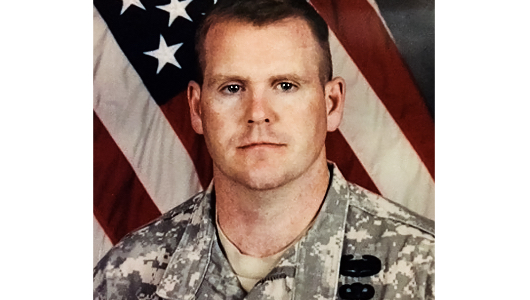 Major Thomas E. Kennedy
Warm-up
2 Rds:

200m Run

20 Soldier Kicks

10 Burpees

10 Box Step-Ups
Metcon
Specific Warm-Up:

Take time to build up to weight & height, according to movement standards.
Review Movements:

Pull-Ups: Keep the kipping out of the PU today. Scalable options are Jumping PU & Banded PU. Increase bands as needed, in other words these should not be easy to complete.
Box Jumps: 36″ is going to be challenging for most, but can offer a stimulus to surprises oneself. Find a height that is workable, but maybe something that you haven't completed before in a WOD.
Overhead KBS: Again as in the BJ's this should be a challenge. Find a weight that would be just slightly heavier than you're use too. The grip is going to want to fail, so keep the hands dry & chalked.
TK (AMRAP – Rounds)
20-Minute AMRAP:

8 Strict Pull-ups

8 Box Jumps, 36″

12 Kettlebell Swings, 2 pood
In honor of U.S. Army Major Thomas E. Kennedy, 35, of West Point, New York, died on August 8, 2012
To learn more about TK click here
Cool Down
Coach Choice:

Partner Mobility
*We've been beat up this week, so take some time to work on the stretch out the tight spots.